3D printing has proven itself as versatile technology over the last decade. In the medical industry, it's helped generate hearing aids, prosthetics, and other medical devices. For the automotive sect, this technology manufactures durable vehicle parts, even replacement parts for antique cars.
Recently, even the 3D printing construction market has been booming. And according to Anthony Grayson of Oracle, we can expect significant changes to the construction industry in the coming years.
Keep reading to learn the latest news on how this technology is shaping the construction industry.
3D Printing for Construction Generates High Revenue
Increased architectural flexibility, customization options, and environmental concerns are all significant factors contributing to the growth of the 3D printed construction market.
Additionally, 3D printer technology offers several other benefits, including cost-effectiveness, quick lead times, and zero materials waste. As the pros of this technology become more appealing to contractors, the 3D printer market has seen an incredible boost in revenue.
In 2020 alone, this niche market generated ~$15 million in revenue. Financial experts predict this revenue will continue to grow over time. Between 2021 and 2028, the compound annual growth rate currently clocks in at 91.5%.
One Model Leads to Whole Communities Built in the United States
3D-printing companies have partnered with the construction business to create full-fledged homes in the United States. As of 2021, 3D-printed homes have started popping up across the nation.
In February 2021, Long Island, New York, was the first U.S. city to list this type of home for sale in the open market. Test homes and housing projects were available previously, but the Long Island house was the first to include the built land.
An entire housing community in California is comprised of 3D-printed homes. By August 2021, 82 had been sold, while 1,000 more hopeful buyers remained on a waitlist. However, since homes can be constructed in less than 24 hours, no one has to wait too long.
Ground Breaks on First 3D Printed Caribbean Homes
It's not only United States companies creating 3D-printed homes. 3D printing has helped reduce costs and speed up construction project completion worldwide.
Recently, a Dutch company known as CyBe Construction started working on the first Caribbean 3D printed homes. Construction began on the island of Curaçao. These homes were designed with luxury in mind, containing open office spaces and even an integrated villa.
The project started as a way to show off the design freedom possible with 3D printing.
CyBe, alongside their project partner, Betonindustrie Brievengat (BIB), wishes to replace standard Caribbean construction models with 3D printing and change the industry forever. The companies working on this project hope to show the low cost and quick lead time and pose a possible solution to global housing shortages.
As of now, only three homes are planned for the island of Curaçao. But if the project proves successful, the companies intend to build more communities with 3D printing as part of the construction process.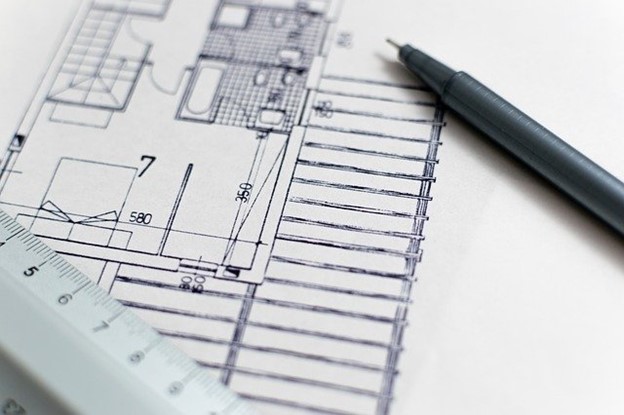 A Possible Solution to International Housing Shortages?
With lowered costs and speedier output, experts predict that 3D-printed homes will serve as a much-needed solution to the global housing crisis.
Why? Because the 3D printing process simplifies construction through automation.
With the standard construction process, it can take builders up to a year to complete a home. But 3D printing can get it done in 24 hours, if necessary. Considering the construction industry struggles with productivity, this is much-welcomed news. With this method, all materials can be printed on the job site and immediately put together.
Computerizing the building process via printing also means a considerable reduction of materials and labor, two of the highest contributing factors to current housing costs.
A few companies have already started testing these waters. One shining example is the Austin-based non-profit Community First. Back in 2019, the non-profit began building a tiny home village to house chronically homeless individuals. Since then, they've partnered with the 3D-printing company, Icon, which led to increased automation and faster construction. Thanks to Icon's 3D-printing process, Community First is moving forward with a widespread housing initiative for Austin, TX residents.
3D Printing in Construction is Here to Stay
3D printing technology has made its mark worldwide, from manufacturing plane parts to generating necessary medical devices at reduced costs. And over the last few years, this technology has become an integral part of the construction industry.
The automation process 3D printing offers generated homes and communities worldwide (at a much faster rate than one might expect). In certain areas, it's even helped combat housing insecurity through automation and fewer expenses spent on construction materials.
As the technology continues cementing itself as a staple in the construction industry, we believe more communities made from the 3D printing process will crop up worldwide and lower the expenses of construction if approval rates are high.